For Homeowners
We have the equipment you need
No matter your property size or outdoor project, we have the right tool for your home!
From our Toro Super Recycler, which folds up for easy storage for smaller spaces, to our STIHL trimmer, giving you clean edges every time, we have it all!
Looking for something battery operated? We have those too!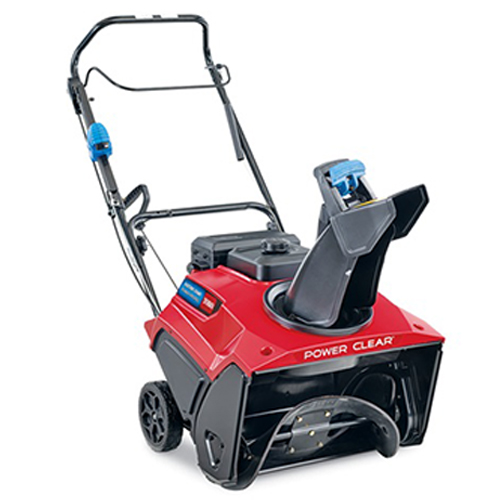 Toro Power Clear® 821 QZE Snow Blower
Take on Old Man Winter's biggest punches with the Toro Power Clear 821 QZE Single-Stage 21 inch gas snowblower. This machine is built to blast through the deep snow, with a 252cc 4-Cycle OHV engine that launches the white stuff up to 35 ft. or more. Putting snow where you want it is a snap with a quick trigger and fast-action quick shoot. Starts easily with an electric start.
Toro Super Recycler
If there's one thing this mower doesn't lack, it's swagger. Not only will you own the sharpest-looking mower in the neighbourhood, but it's also a wiz at helping protect the earth, reducing your water and fertilizer use with the Super Recycler®'s Cutting System. Take mowing creature comforts to the next level with FLEX Handle™ suspension and hassle-free maintenance.
Stihl FS 38 Trimmer
The FS 38 is a lightweight gas-powered grass trimmer for homeowner use. It features a curved shaft to improve maneuverability in tight areas and a TapAction™ AutoCut® 6-2 cutting head in a lightweight, balanced design to increase comfort and reduce operator fatigue.